Hermes-Epitek Art Gallery
In the process of selecting artists every time,we found many heartwarming stories.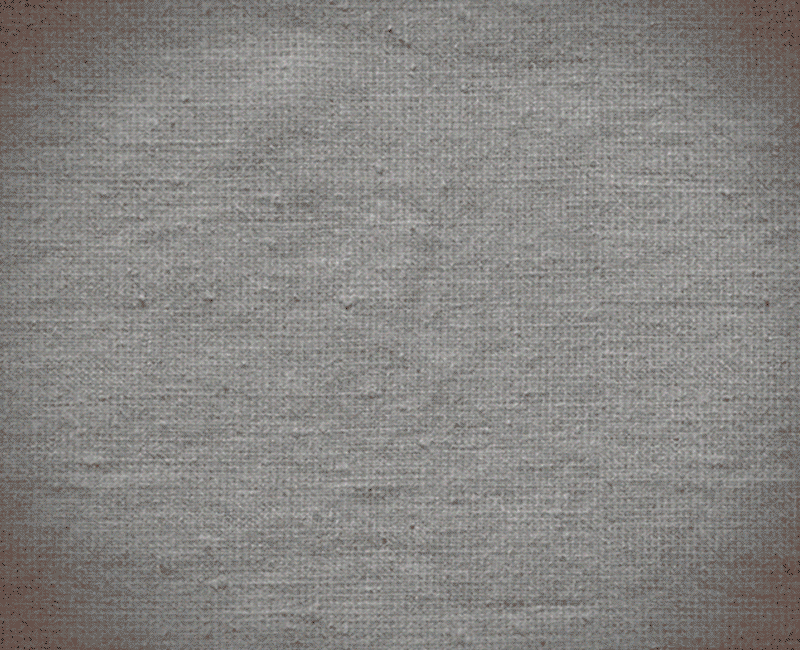 For many years, we make calendars with paintings on the back every year. This is trivial. Hopefully you can relax and get a moment of joy to extend your happiness when you flip through the calendar and see those paintings!
We begin organizing a team every June to audition the calendar artist of the year. We ask friends in art circles for recommendations. Staff members search through one painting after another on the Internet and visit galleries for meaningful motifs. Finally, we recommend five or six locally raised young promising artists among a large group of artists for the final election. All kinds of meetings and discussions are held during this process and it usually takes more than two months for us to reluctantly reach the annual "consensus".
There is no "consensus" in art. Everyone has their own aesthetic preferences. We are not really choosing artists. Instead, members tell their own preferences during the discussions trying to get votes. We know that it is not so easy to respect others' perspectives but still enjoy ourselves in this process. One of the important reasons is:
We hope the receivers of this calendar will be willing to put it on their desks because of the efforts we have made on it. These local promising painters thus get one more chance of promotion, the paintings move one more person, and the painters have one more opportunity.
Over the past years, the selection range included all the local art creators in Taiwan. In the last few years, we have narrowed down to promising artists at the age of 35 or under. This quite raised the difficulty level of selection. Those selected are almost all not-yet-famous promising artists. We've seen lots of diamonds in the rough.
In addition to Taiwan, Hermes-Epitek's calendar will also be delivered to our partners in mainland China, Japan, USA, South Korea, Singapore, Malaysia, etc. We hope to bring some joy to everybody.
Due to the decreasing use of calendar and environmental awareness, we may not continue to provide calendars anymore. However, we will keep the faith in supporting local artists. In the future, we will support more promising artists in various manners to let them be seen by the world.
Last, thank you for supporting our artists and galleries. Because of your recognition for this idea and support for local promising painters, we are able to spread this beauty continuously; so beauty can be casually found around.
Glisten in the Breaking Waves
The world has been fighting COVID-19 for nearly two years.
After COVID-19 started spreading locally in Taiwan, some people got infected, some were quarantined, and the livelihoods of some were gravely affected. We've been working from home without being able to go to restaurants and get together with friends like we used to. Our lives are not the same anymore, but lives will always find a way by themselves.
We started trying to look for the light amid the dark and fathomless breaking waves. Then, these stacking color patches, splendid hues, and seemingly spontaneous brush strokes shined a light into our hearts. We found Hsiao Ying Wu, a full-time artist living in Chiayi.
Hsiao Ying Wu's studio is inside a refurbished old house in downtown Chiayi. Inside the spotlessly clean house, the walls are hung with large paintings that appear eager to tell us stories about their lives. The shelves are decorated with pottery works created by herself, including small plates, teaspoons, and cute animal sculptures. One corner of the stairwell is where she works on small creative projects. There are digital drawings and small acrylic paintings hanging on the wall, and a few unfinished paintings are laid on the easel and the floor. As we walked into the room at the back, a number of large oil and acrylic paintings came into view. The floor area in the center of the room was covered with cardboard, and we could imagine her sitting there and painting.
Being a quiet person of few words is the first impression she gives to people. After graduating from the art class of National Chiayi Senior High School, Hsiao Ying Wu moved to London, UK to study at Camberwell College of Arts . She learned to become an artist in the UK. In a diverse metropolis with a profound artistic atmosphere, her confidence and courage grew as she embraced the experiences her environment presented. In a city nearly 10,000 kilometers away from her hometown, she learned to be independent, expanded her horizons, and felt love.
However, after graduation, the inconsistent income and lifestyle shrouded her in self-doubt every day. She could even feel her world spinning when she was panicking. Two years later, Hsiao Ying Wu decided to return to Taiwan and start over in her hometown. She said: "During the toughest time of my life, I realized that my family will always accept me." With the support from her family, she picked up her brushes again and actively participated in the affairs of local art associations. She set herself the goal of holding at least one solo exhibition a year, and she bravely started pursuing a new life journey.
In reality, it is inevitable to be bothered by other people's judgments. People usually only see the sunshine and rainbows on the surface level, but cannot sympathize with what the heart goes through. To her, every creation tells a different story and emotional state. Her memories and feelings are freely expressed through abstract outlines and shapes, which enables her emotions to soar. There is a soul in every painting, and they convey her daily life experiences. "Paintings don't lie. They are real, and they express my true self." In the end, Hsiao Ying Wu realized that the most precious experiences reside in keeping her passion for art alive; the constant exploration of different versions of herself; expanding the possibility of artistic expression and finding salvation and comfort in it.
We are haunted by uncertainty as we still don't know how long the pandemic will last. Maybe we will really have to coexist with COVID-19 in the future, just like the way we accept the joys, sorrows, beauty, and breaks in life and let them paint pictures of our lives.
Artworks used for 2022 calendar
Rebirth
2020, the year in which the coronavirus attacked humanity.
Over thirty million confirmed cases and one million deaths… When the number of victims is so high that it's impossible to count them all, how does one understand their pain? What kind of power would it take to live a "new life"?
As the pandemic continued, we found Mei Dai Zhuo through "WITHART", an online initiative by artists.
Her works contain…"a powerful inner strength and the heart to bravely press onward without lingering in the past…"
We asked Mrs. Zhuo if we could visit her in Changhua. She readily agreed, then politely explained that she had to ask for a day off work in order to meet up. Only then did we realize, much to our surprise, that she was not a full-time artist.
It was a hot, midsummer afternoon; the traditional market had already closed as she led us on our stroll through the alley, laughing as she told her story… Born and raised in Anping, Tainan, and moved to Puxin, Changhua to start a family with her husband. Having grown up financially deprived, she chose to study business management at National Tainan Commercial Vocational Senior High School for its better job prospects, giving up her true interest in commercial design. She attended school during the day and worked part-time at a toy factory nearby at night. While working and studying at the same time to support her family financially, she was accepted into the night class of the Department of Foreign Languages and Literature at NCHU. Even after graduating, she continued juggling two jobs at the same time–equipped with her foreign language fluency, she worked in the international trade department at a hardware and furniture store during the day, and rushes to teach evening classes at a cram school after work.
The temperature of that scorching hot afternoon was 35℃. Nevertheless, Ms. Zhuo rode her motorcycle home and took us around the marketplace to taste rice oil scallion cakes and Hakka mochi. This is a place where she found comfort and relaxation. I observed her from behind as she chatted with the 80-year-old lady who ran a tailoring shop in the market. Her shirt was drenched in sweat, but she didn't mind at all. Mei Dai Zhuo…the friendly neighbor lady with a jingling grocery cart, replaying the reels of her life story through the winding alley. Laughingly, she told us that she is 56 this year and that she would be able to pay off her mortgage within two years.
When she was little, her father gaved her a sketchbook that opened a window for her. She often ponder this as she stared out the window, wondering if, by any chance, she would ever become an artist. The window remained tightly shut for forty years because she had to make ends meet, and wasn't until six years ago that it finally opened. Although she's still working in the daytime and has family to take care of at night, she carved out time bit by bit and started with self-portraits, unveiling the start of something magical. In her words, she has been crazy in the world of art for the past six years, and there's nothing that can stop her!
In the brief years since learning to draw, she has risen from novice to full-fledged award-winning artist taking part in all major exhibitions starting in 2018, including National Oil Painting Exhibitions, Tainan Art Exhibition, exhibitions held by Central Taiwan Fine Arts Association, Huang Si Art Exhibition, and the Tai-Yang Art Exhibition, living the slashie lifestyle at the ripe young age of 50.
No matter how hard life on earth can seem, flowers will emerge, prosper, and blossom. With no one to sow the seeds, remove weeds or water the soil, with great tenacity and perseverance, she bid her time to bud after lying buried in the soil for over four long decades…
Eagerly pushing away the dirt, this beautiful flower ultimately emerged and burst into bloom!
Artworks used for 2021 calendar
Kai-Hsing Huang has a reserved and calm appearance but is actually a bold and creative artist with a penetrating vision and experimental spirit. She boldly experiments with different materials and media in her creative work and enriches her art with literary and philosophical allusions. Observers are quickly drawn into her paintings which convey a sense of doubt, comfort, gravity, fantasy, mystery, and violent forces of nature, exhibiting the passionate energy and imagination of a young artist. Her fresh and pure style in art is undoubtedly a heart-purifying medicine for the viewer. Following the display of her art and the accumulation of rich experience, her works will integrate a deeper and more mature meaning. We firmly believe that the publication will give viewers a keen awareness of artist Kai-Hsing Huang's inherent potential. (Quotation from 99° Art center)
Abstract painting is the main context and characteristics of Kai's works. Currently, oil, acrylic color painting on canvas works, Chinese ink painting, and paper works are her main art medium.
Tuning…: if I really needed to define my work, I would sum it up with the following three phrases: Acentered harmony, intangible sweet and creative unity. I see my artwork as a distillation of my senses and thoughts. The intangible and tangible aspects of my life and the way in which I live are central to my process. Whether it be fragments of reality or fantasy, my muse can come from the senses or sensitivity, a teaching, relationships in between, speculation, a series of movements, every touch embedded in my mind, thoughts, day-to-day inspiration, a sum of words like verse, issue or a touch of anticipation… etc., all perceptions and understandings remain in my head, waiting for a chance to be released. Following careful operation in my mind, these ideas will distill into clear forms or an authoring of kinetic energy, both in a natural manner. In turn, this forces me to realize them via all kinds of media, allowing the creative conversion to unfold before me. Thereupon, I can see a truly harmonious state in my own consciousness.
(By Kai-Hsing Huang)
Artworks used for 2020 calendar
CHI OU-CHI is slow in learning linguistic signs and speaks in plain language. Being the eldest son, he has been the financial supporter of his family after his father died of illness. Whenever Ou-Chi is free from his part-time job, he diligently concentrates on expressing his expectations and imagination toward a beautiful life on canvas. Abstract patches of color and concrete geometric signs overlap and incorporate with each other, simulating a dialog between two distinct elements, while the interlacing of contrast and complementary colors endows the images with high saturation and vibrant colors.
Artworks used for 2019 calendar
He is a rangy autistic boy, but with a delicate heart. enriches his artistic creation with his life experience and the stories he has read. He has a gifted sense of colors and has excellent watercolor wash and color-overlaying techniques. Pin-Chia's persistent attention to each tiny detail makes the completion of one work rather time-demanding. When examined carefully, one can see that each area of his artworks is handled with different approaches. The dynamic color changes and layers created through slowly coloring one layer after another render Pin-Chia's works elegant and richly poetic.
Artworks used for 2019 calendar
CHEN WEN-JOU is a girl fond of laughter and travel. Born with various illnesses, including congenital cataract, strabismus, amblyopia, and so on, she has undergone numerous operations and treatment. During the long process of vision correction, art has been Wen-Jou's company and become her most favorite thing. In 2017, she graduated from the School of Chinese Painting from the Central Academy of Fine Arts. Since then, she has been diligent in artistic creation through exploring the integration of different materials, such as cotton, linen, paper, etc., in the cultural history of oriental painting, so as to open physical and mental awarenesses, including tactile, auditory ones, and so on.
Artworks used for 2019 calendar
LAI LI-AN is currently a senior high school student. Affected by autism, she almost has no language at all. After starting to draw with a pen, painting has become Li-An's first language and her way to communicate with the world. She likes to use the strength of the whole body to move her palm and paint freely on paper, expressing her abundant emotions on the created images. Moreover, when she paints with crayons and watercolor, another artistic vocabulary is illustrated in her works. Expressing herself through images, signs, colors, and lines, each piece of Li-An's works is full of intuition and displays her enthusiastic vigor for life.
Artworks used for 2019 calendar
He received both B.F.A. and M.F.A. in Fine Art Painting from Academy of Art University, San Francisco in 2009 and 2012. Hsin-Yao, having already developed a signature style, has had his work recognized by the major art magazines of today, as well as by an unprecedented number of highly prestigious galleries especially in his young age. He paints in a Romantic, expressive manner that honors the Western tradition while signaling an edgy, contemporary complexity.
Hsin-Yao has recognized by the Art Renewal Center as an ARC Living Master in 2014. He has exhibited his artworks in a huge number of group shows across the United States, including solo shows, and many other group shows. He has also won lots of awards in National and International competitions. His dedication and interest in the arts is apparent from over ten years of hard work and academic studies.
Artworks used for 2018 calendar