Dreamer and Idealist Induces Semiconductor Equipment Development in Taiwan
Provided by the Pan Wen Yuan Foundation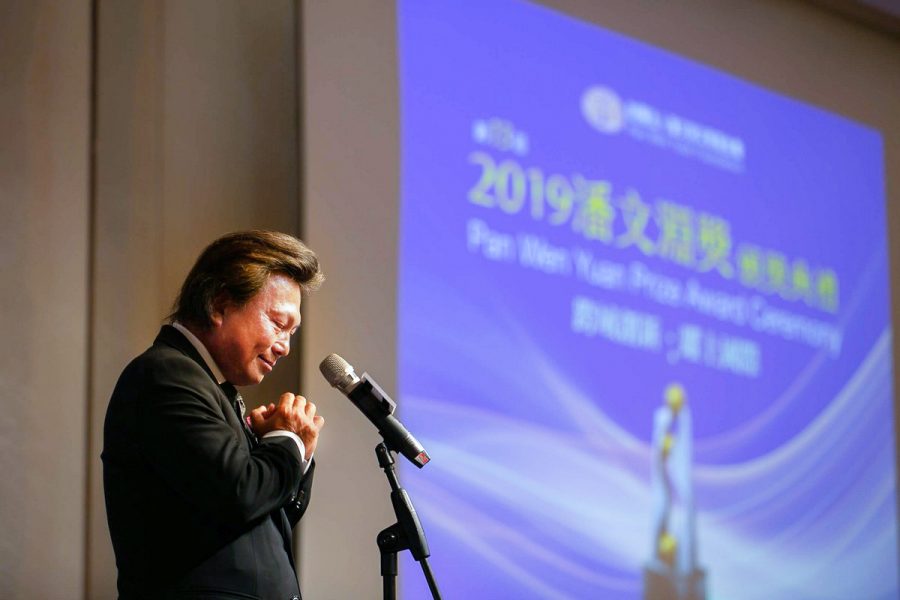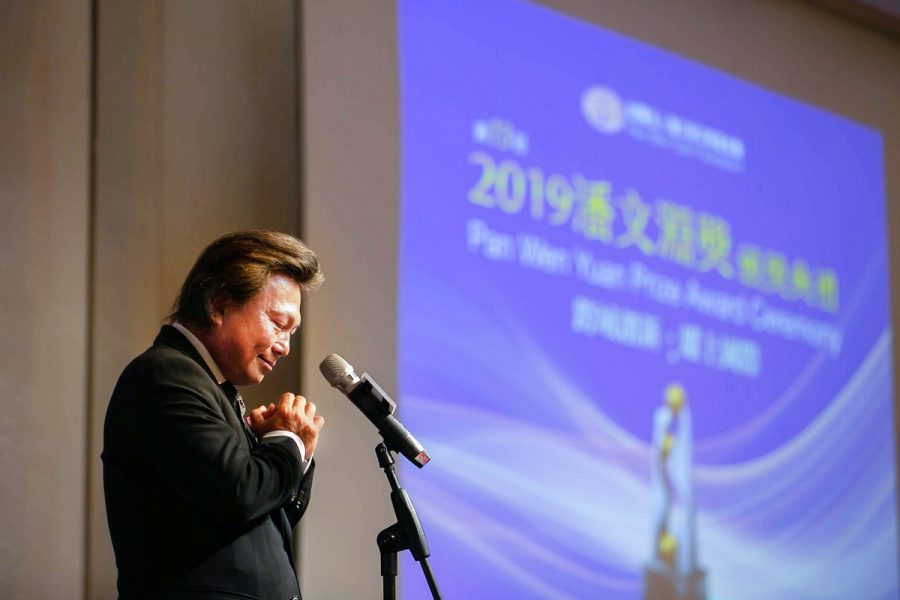 (Taipei) The 13th awards ceremony for the Pan Wen Yuan Prize, which is the highest honor in Taiwan's technology industry, was held at the Shangri-La's Far Eastern Plaza Hotel, Taipei, today (28). This award is to recognize the development of Taiwan's technology industry or those who have made outstanding contributions during their lifetimes. Previous winners have all impacted the contribution and development of Taiwan's industries in the long term. The year's winner, Mr. Archie Hwang, Chairman of Hermes-Epitek, is the first Chinese to serve as the Chairman of SEMI. He is also an important, behind-the-scenes contributor to Taiwan 's development of semiconductor equipment. At the end of the ceremony, the acting principal of National Chiao Tung University (NCTU), Sin-Horng Chen, held a talk with the award winner, Chairman Archie Hwang, on the future prospects of Taiwan 's semiconductor industry and the direction of R&D applications under the theme of "Cross-Domain Integration and Application, Leading Taiwan's Semiconductor Industry to New Heights", and hopes that more outstanding talents will help Taiwan prosper in the future.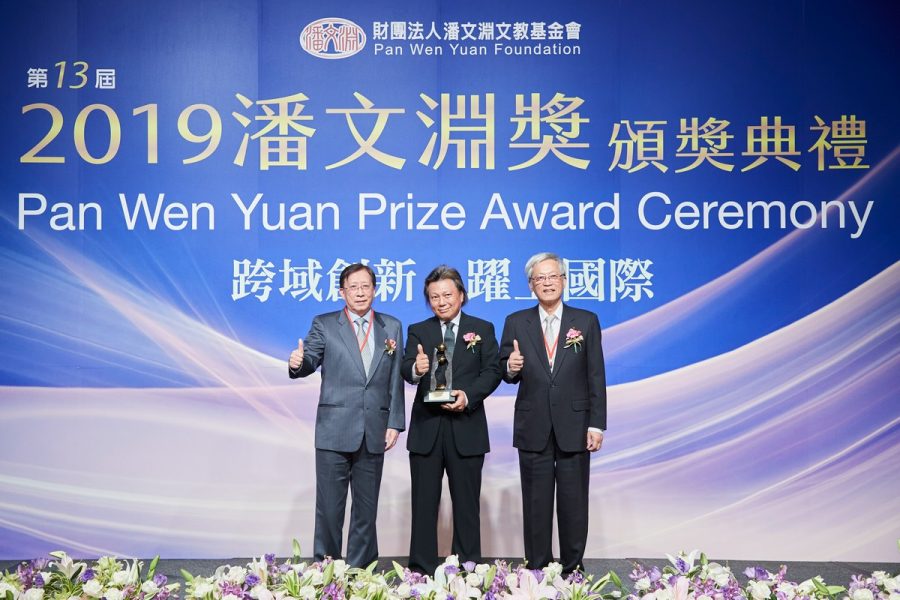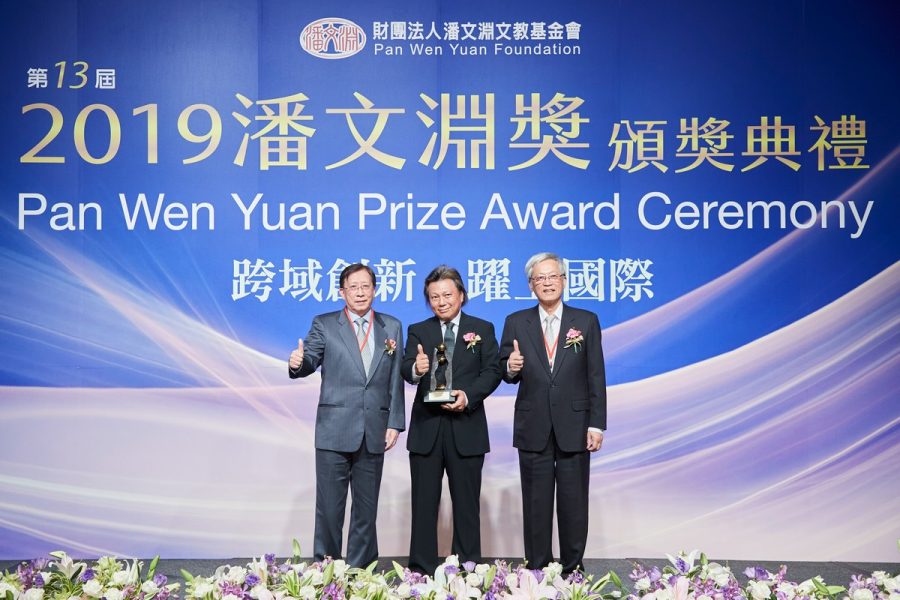 Chairman Archie Hwang, who graduated from the Electrophysics department of NCTU, founded Hermes-Epitek in 1977, and began to act as the agent for equipment of major semiconductor suppliers around the world. However, Mr. Archie Hwang was never satisfied with the role of an agent and later established Hermes Microvision with a technical team, which gave birth to the second highest priced stock in Taiwan's stock market, realizing his dream of developing semiconductor equipment in Taiwan. From bootstrapped beginnings to excellent achievements in operating results and strength after more than 30 years of hard work, Chairman Archie Hwang is now an influential man of semiconductor equipment development in Taiwan, one who has made outstanding contributions.
Winners of the Pan Wen Yuan Prize are Taiwan's top talents and include chairmen of heavyweight electronics companies such as Morris Chang, Stan Shih, Bruce Cheng, Tsai Ming-kai, and Jonney Shih. The Pan Wen Yuan Prize can be said to be the highest certification of outstanding figures in Taiwan's electronics and information and communication technology industries; it is the Nobel Prize in science and technology. With a mission in the semiconductor industry, Chairman Archie Hwang already won the ERSO Award from the Pan Wen Yuan Foundation in 2007, showing his contribution to the semiconductor industry in Taiwan.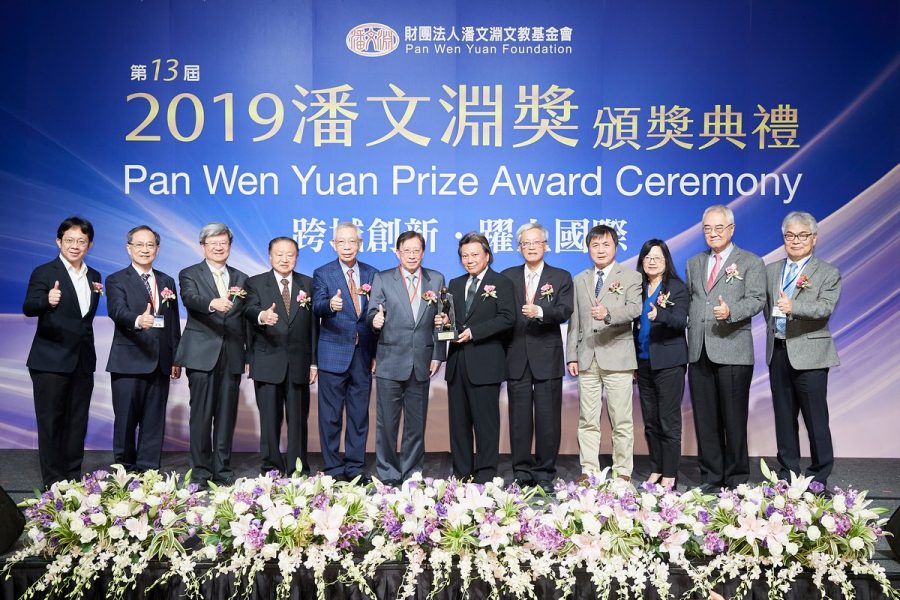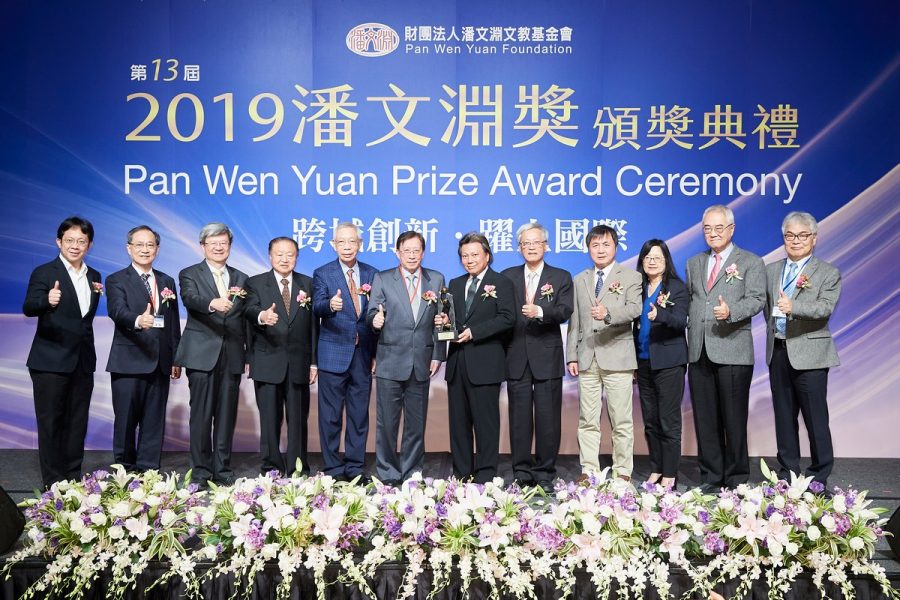 Chao-shiuan Liu, Chairman of the Foundation of Chinese Culture for Sustainable Development, who has served continuously as a juror for the Pan Wen Yuan Prize and has been the presenter for many times, said that the achievements of Taiwan's science and technology development today are neither accidental and nor by chance; all of this is attributed to the step-by-step efforts of people with lofty ideals over the past few decades, and Pan Wen Yuan Foundation's long-term support and care for the development of Taiwan's technology industry is also very impressive. As the international situation changes and as innovative technologies are continuously developed, the high-tech industry faces a major test. As a dreamer and idealist, Chairman Archie Hwang's perseverance is the best reference for Taiwan 's technology startups. I hope that Taiwan will break through its predicament again so that Taiwan's high-tech industry will once again lead the world.
NCTU Principal Sin-Horng Chen mentioned that he's very honored that an alumni made such great contributions and achievements to Taiwan's industries, and thanked Chairman Archie Hwang for his long-term feedback and support to the university. In addition to donating to help NCTU establish a smart hospital, he also actively supported new venture teams so that Taiwan's long-term accumulation of semiconductor and optoelectronic industry technologies can continue to shine in the field of medical biotechnology. Chairman Archie Hwang is a very important promoter of the industry. Principal Sin-Horng Chen hopes that younger generations can achieve new milestones for Taiwan's semiconductor, optoelectronic, and medical biotechnology industries by standing on the shoulders of Chairman Archie Hwang.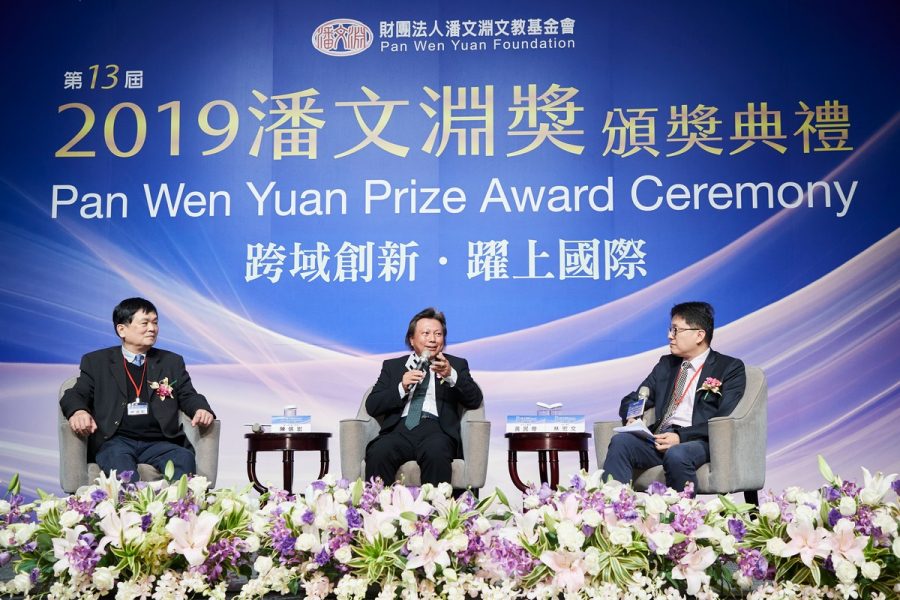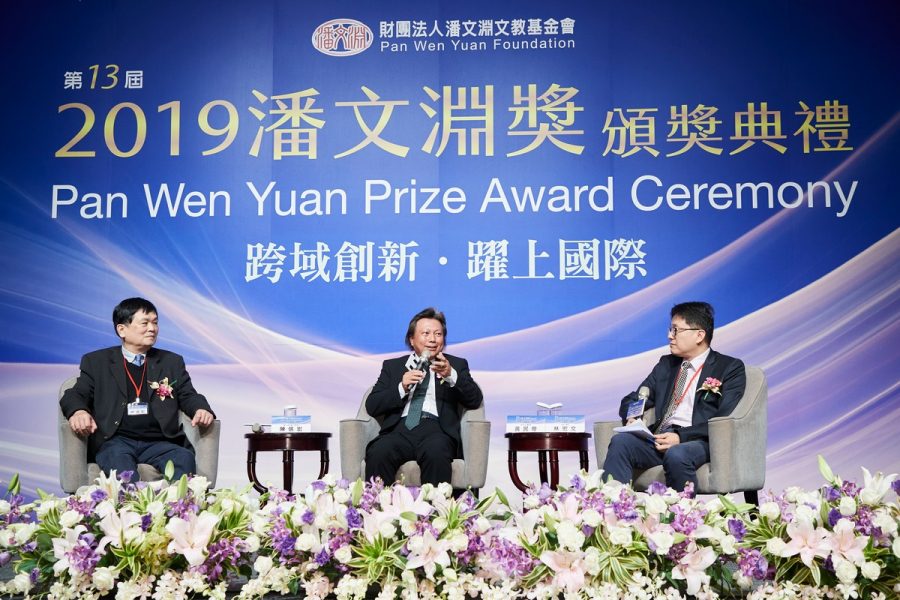 Chin-Tai Shih, Chairman of the Pan Wen Yuan Foundation, said that the Pan Wen Yuan Foundation has been established for 23 years. To express gratitude for Dr. Pan's contributions to Taiwan's electronics industries and to share his concern for the technical education of Chinese descendants, numerous awards have been created to reward and recognize outstanding elites in the tech industry. The Pan Wen Yuan Prize, ERSO Award, Distinguished Research Award, Exploration Research Award, IoT Innovative Application Award, and research grants and scholarships are awarded every year. So far, more than 1,200 people have been awarded to nurture key talent for the development of Taiwan's tech industries. In the future, the foundation will continue to reward talent in the information and communications technology fields to help upgrade the R&D energy and development of Taiwan's tech industries, and to expound and propagate the spirit of Dr. Pan's selfless dedication and the creation of new industries.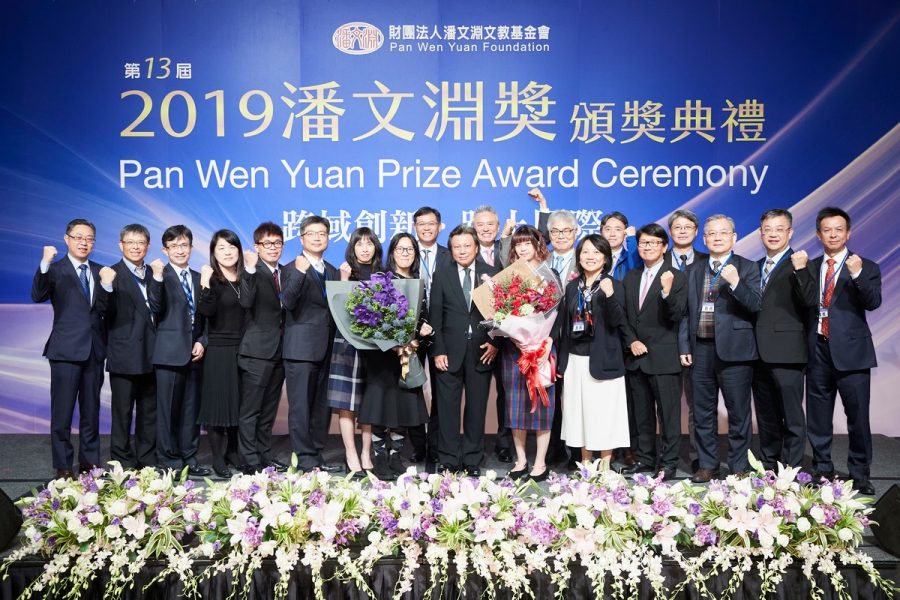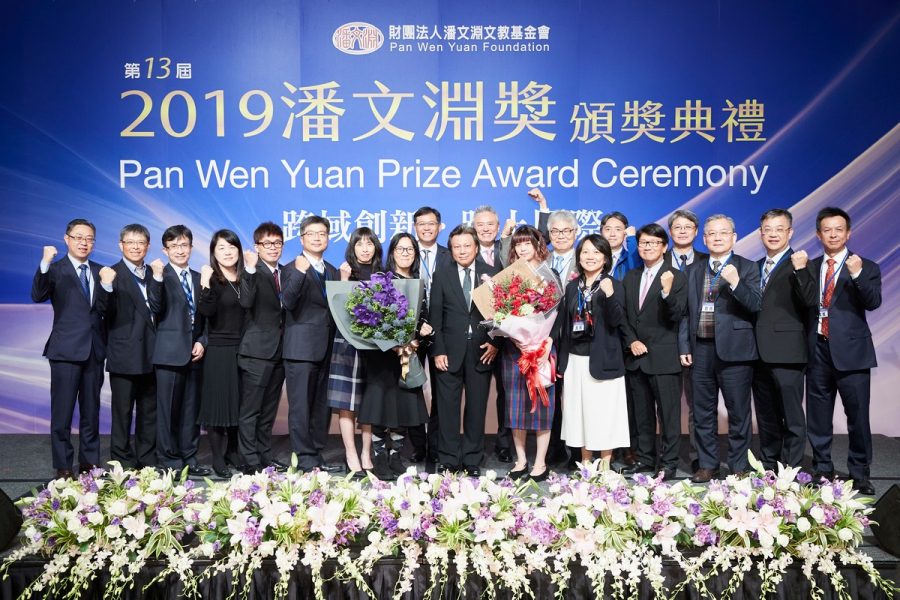 ---
–

Introduction of the Pan Wen Yuan Prize –
Source:Pan Wen Yuan Foundation
Basis and purpose
In 1976, around 40 engineers from the Electronics Industrial Development Center of ITRI participated in the first phase of the IC demonstration plant setup program of the Information Electronics Industry of the Ministry of Economic Affairs, and went to RCA in the U.S. for training. They successfully imported IC technology and made great contributions to the development of Taiwan 's semiconductor industry. To commemorate and inherit the spirit of Taiwan 's science and technology industry as a pioneer, the team that visited the U.S. created the Pan Wen Yuan Prize under the Pan Wen Yuan Foundation to recognize outstanding contributors to the development or promotion of Taiwan 's tech industry.
Number of awards
The Pan Wen Yuan Prize is a lifetime achievement award that recognizes long-term outstanding and excellent contributions to the development or promotion of Taiwan's tech industry.
–

Intro video –
Provided by the Pan Wen Yuan Foundation